Vent Cleaning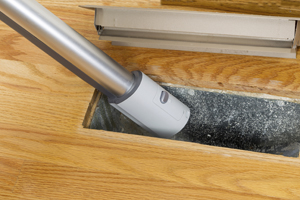 The air vents in your home circulate all the air your family breathes as they cool or heat your home. When air is drawn into the system, dust, dirt, pollen, dander, mold and bacteria are drawn in too. This debris can collect in your vents and ductwork, and have a negative impact on your air quality, your HVAC system, and even your family's health.
If you've noticed more dust gathering on your furniture or more allergies and illness in your family, a professional vent duct cleaning could make a world of difference. Reliable Carpet Service offers professional vent cleaning services to the Baltimore, Catonsville and Ellicott City, Maryland areas.
Free Estimates
Not sure if your vents need cleaning? Reliable Carpet Service provides free, no-commitment estimates on all of our flooring.
Schedule your free estimate: (410) 788-5033