Carpet & Upholstery Steam Cleaning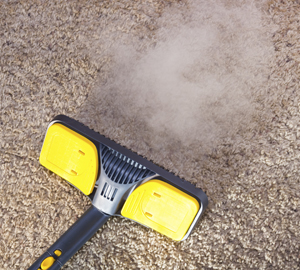 Your carpet sees a lot of traffic. Kids, pets, and adults are tracking dirt and dust across your carpet on a daily basis. Food, liquid or pets can stain your carpet. All this can leave your entire home looking dirty and embarrassing to guests, not matter how often you vacuum. More than just unsightly, harmful germs and allergens can build up and cause air quality and health issues for your family.
Professional steam cleaning can restore your carpet and upholstery, and give your home a new, clean and inviting feel. Reliable Carpet Service offers carpet and upholstery steam cleaning services at affordable prices to the Baltimore, Catonsville and Ellicott City, Maryland areas.
Our professionals use the best available equipment for top of the line results. We begin by removing dirt and dust from the top layer and lower fibers of your carpet. We use powerful steam cleaning machines to wash your carpets and upholstery thoroughly, all the way down to the base. Our steam cleaning process can remove set-in stains, dirt, and dust, all without damaging your surfaces.
Free Estimates
Reliable Carpet Service provides free, no-commitment estimates on carpet and upholstery steam cleaning services.
Schedule your free estimate: (410) 788-5033