Laminate Flooring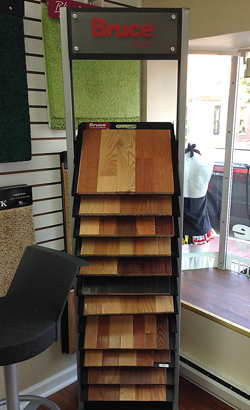 Laminate flooring can give you the look and feel of wood, at a more affordable price. Reliable Carpet Service offers laminate flooring installation at affordable prices to the Baltimore, Catonsville and Ellicott City, Maryland areas.
Growing in popularity recently, laminate flooring can deliver the elegant look of hardwood flooring, while saving on cost. Laminate also offers better stain resistance, durability and ease of cleaning.
We pride ourselves on personalized care and attention to detail. When you choose Reliable Carpet Service, you receive outstanding personal service from our friendly, knowledgeable staff.
We start with a personal consultation, to guide you through our laminate flooring options from brands like Bruce. We'll help you choose from thousands of options based on the color, price and style you're looking for. You can browse our complete selection of flooring in our showroom or we can come directly to your home to review your options.
Once you decide on your laminate flooring, our highly trained technicians will begin installation, with an emphasis on professional service that won't inconvenience you in your own home.
Free Estimates
Reliable Carpet Service provides free, no-commitment estimates on all of our flooring.
Schedule your free estimate: (410) 788-5033
Laminate Flooring Brands We Carry